Misc. Photograph Page.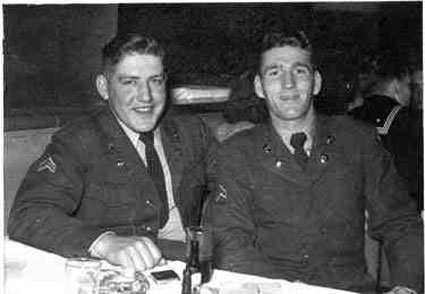 1951 Oberammergau, Germany - L to R, Cpl. George Rakas and Jim Herring,while on TDY to attend Desk Sgt's. Course at European MP and Intelligence School.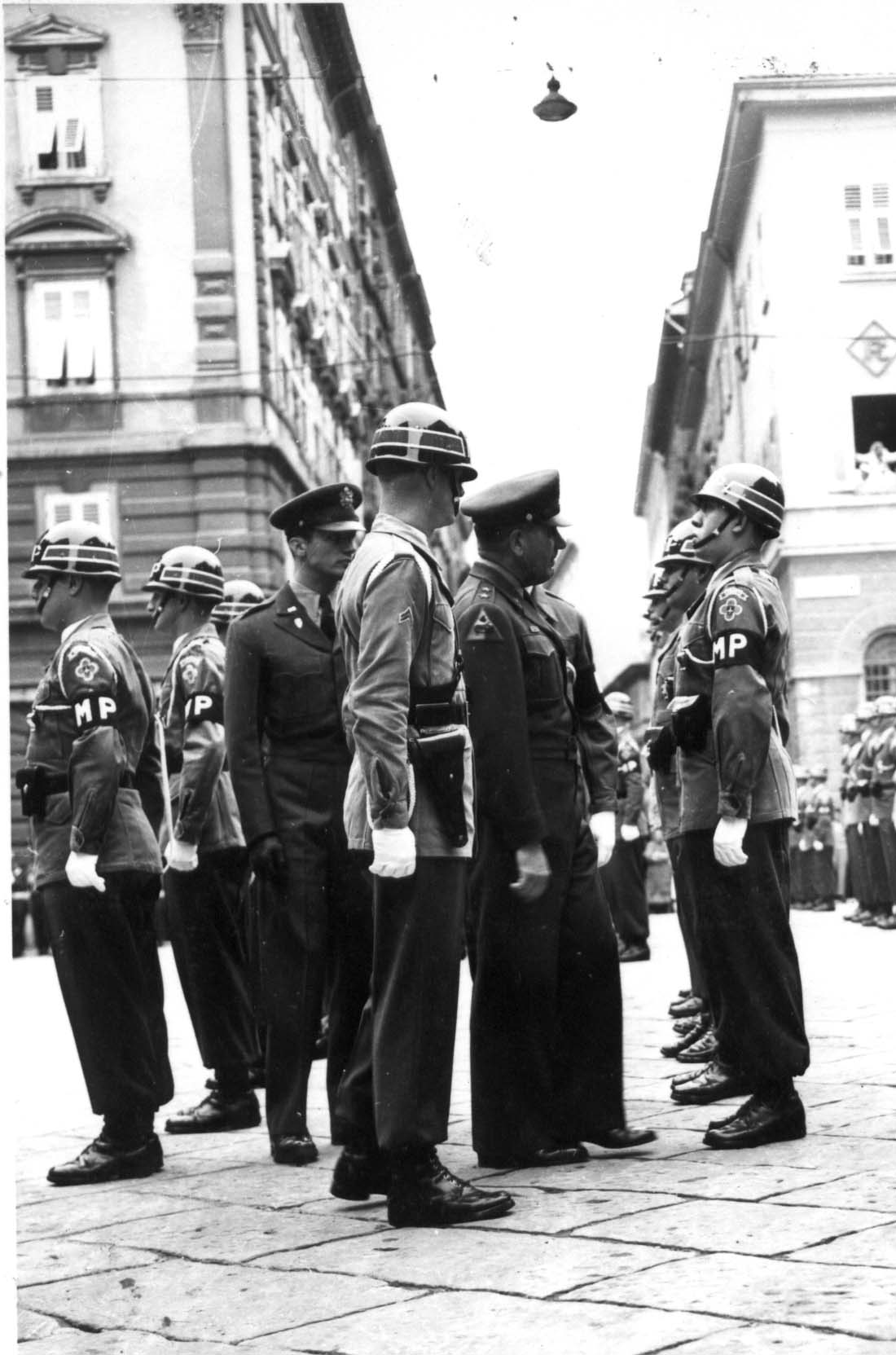 1950 Command Inspection, Triest, MG Wm. Hoge talking to Cpl. Jesus
Lopez, Cpl. Red JoJohnson escorting, Gen's aide de Camp in rear

1950 Jim Herring on Opicina patrol at the border between Zone A (Allied
Military Gov't-Italy), FTT and Zone B, Yugoslavia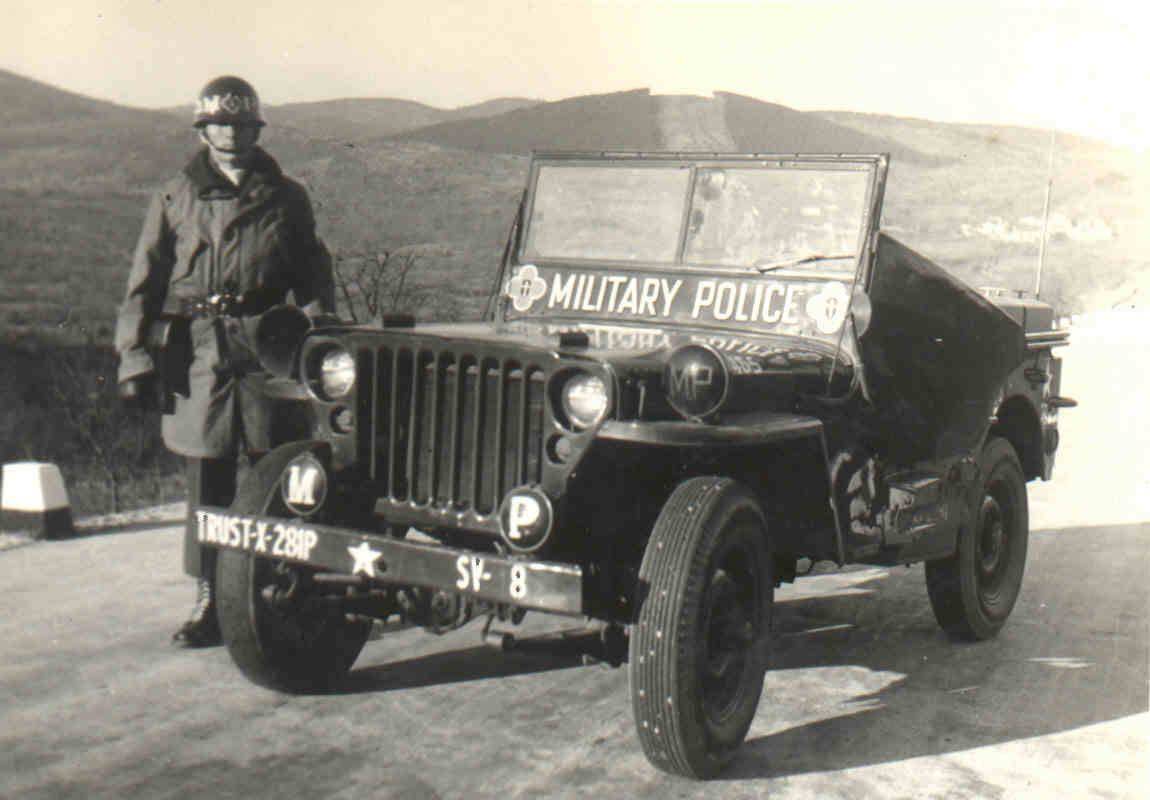 1950 Jim Herring on patrol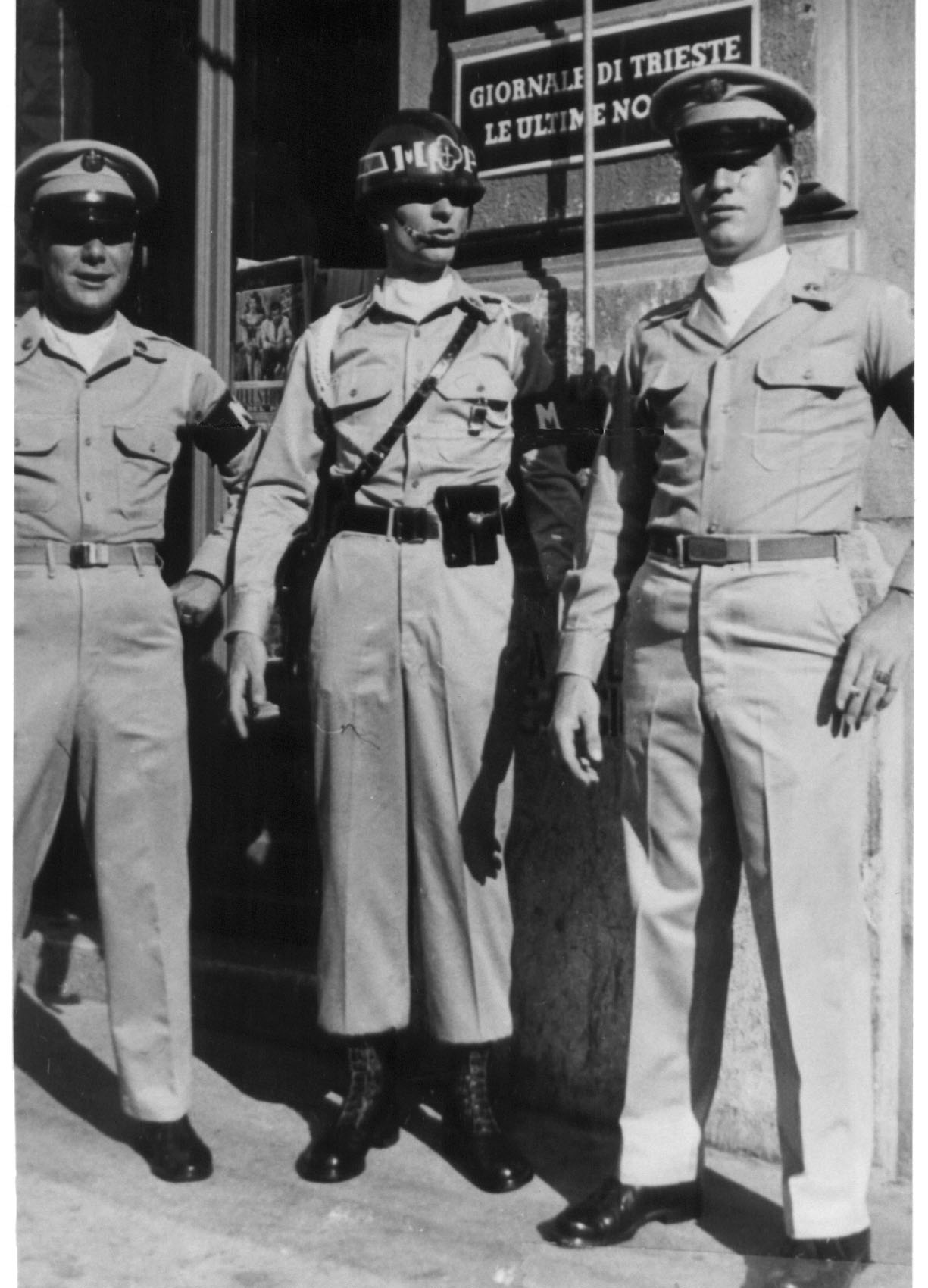 1951 in front of the MP Billets on Via Coroneo. L to R, Cpl. Jim
Farally, Cpl. Guido Girolami and Cpl. Jim Herring.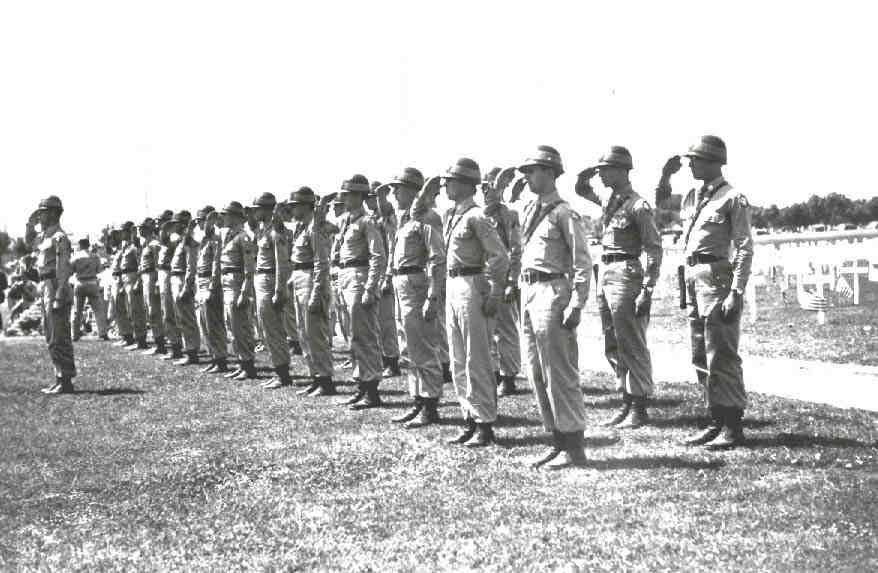 Row of MP's, Anzio, Italy. Joe Marhefka, 3rd from right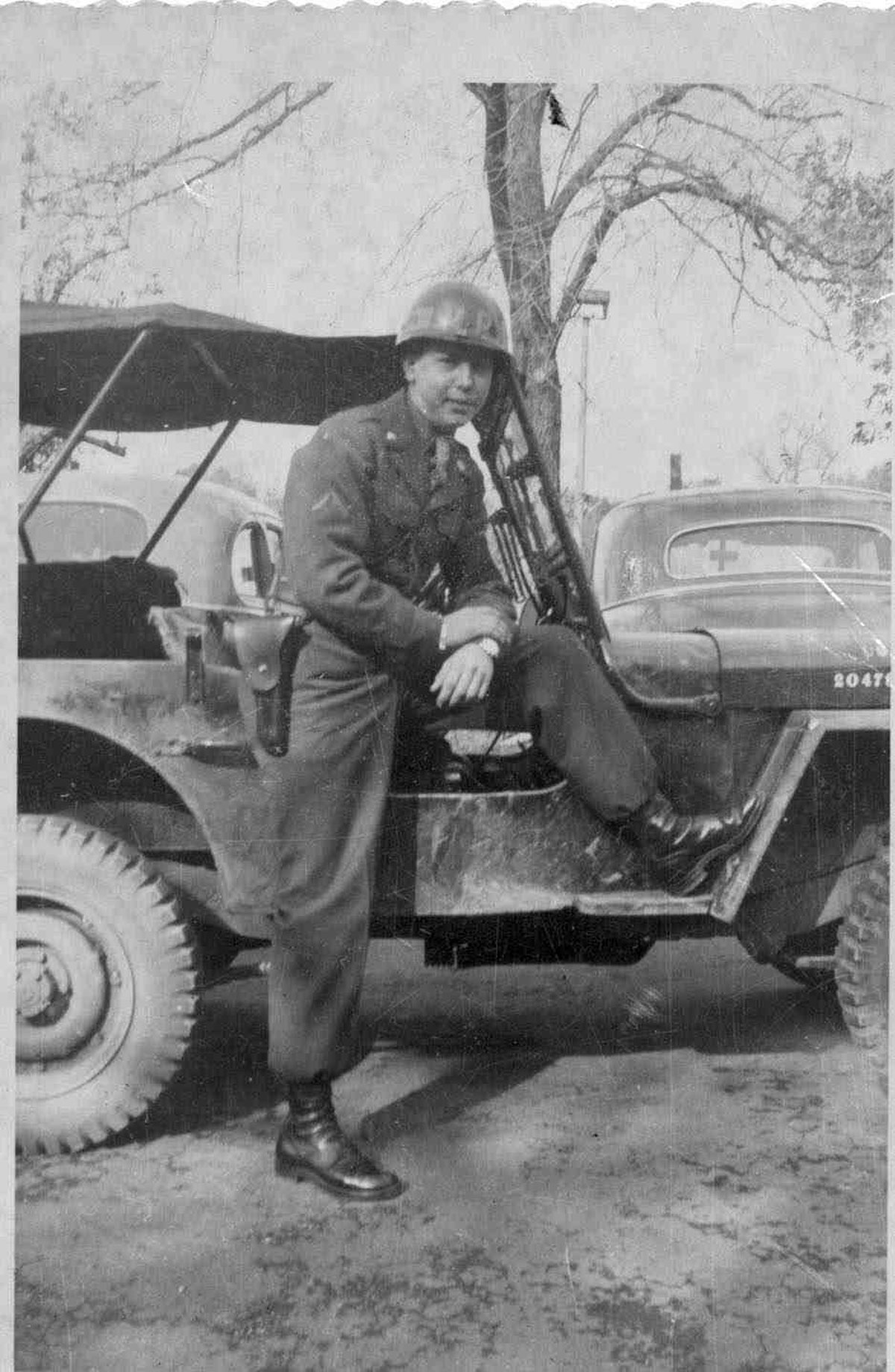 Cpl. Joe Marhefka, Rome, Italy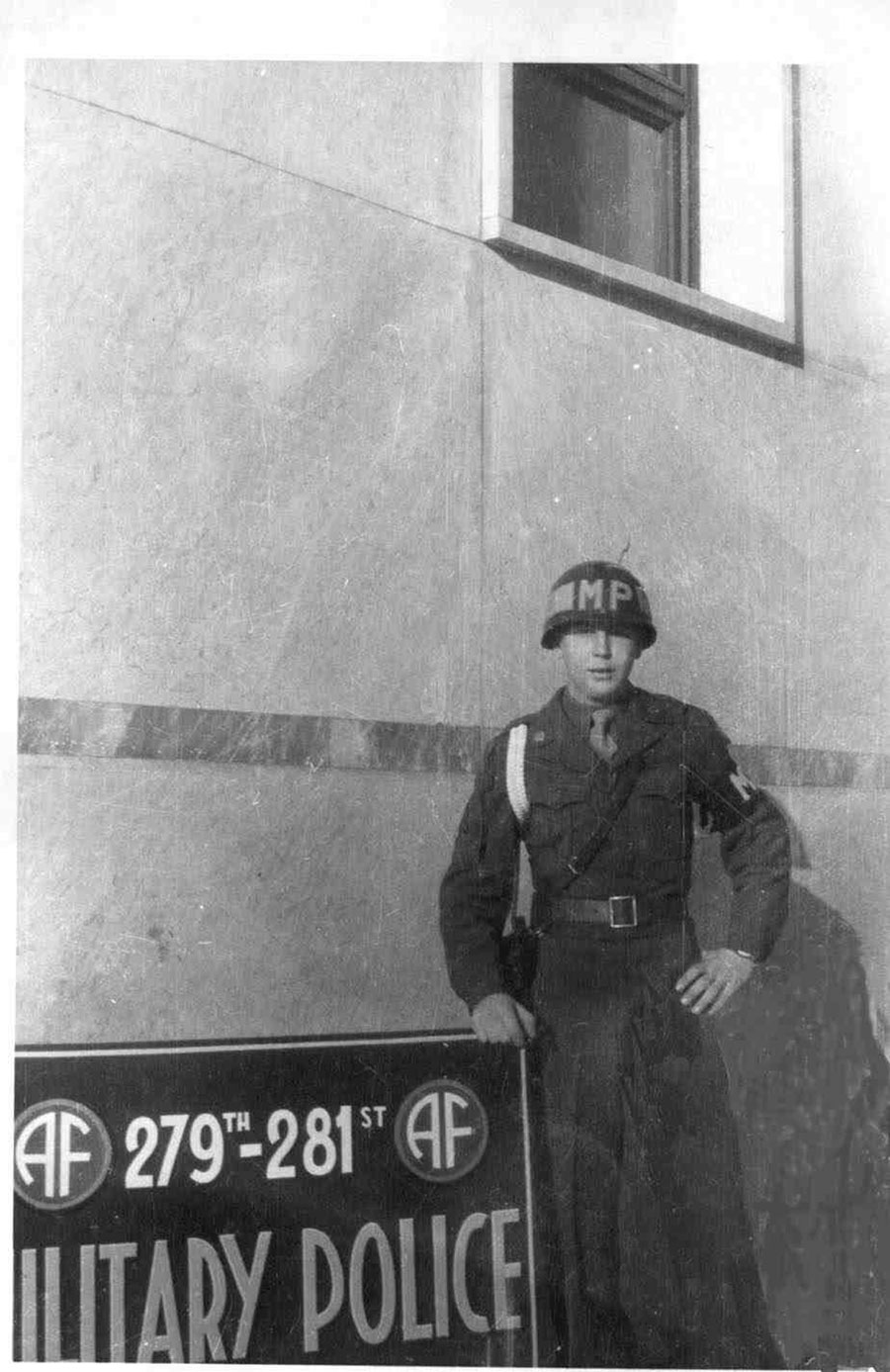 Joe Marhefka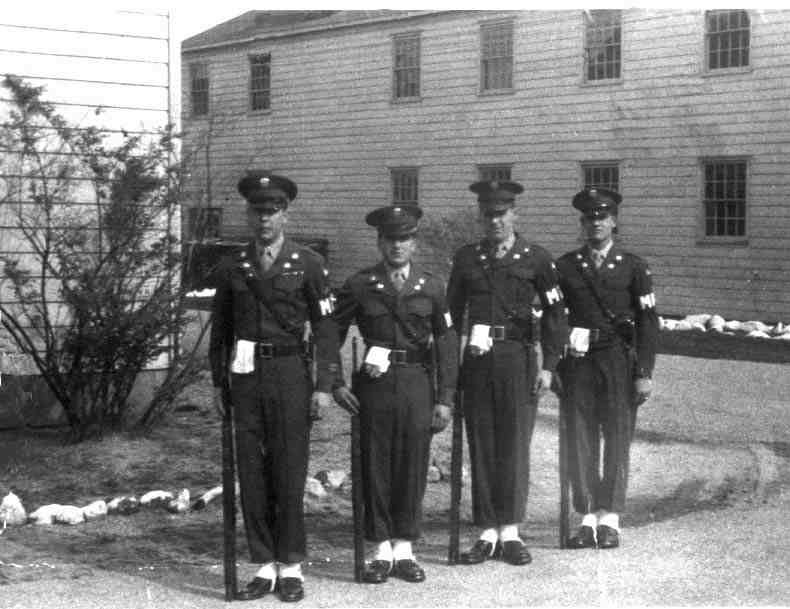 Dress Uniform - Joe Marhefka, 1st from left. Friend's wedding. Others
unknown from 772 (Deuce) MP Co., Ft. Meade, MD.

If you have photo's you would like to post, please E-mail Jim by clicking here.